On this year AWS Summit, Amazon just detailed the future for Amazon Web Services, which I previously talked here, saying that they're going full enterprise.
Yet the most interesting thing was to see that ITIL and ITSM is on Amazon mind, people and processes too, so that AWS is not just for startups or small companies anymore. When compared with competition, AWS just blows away everything out there, not only in services or solutions, but also on support and dedication. Here you can find some more details about this new AWS Journey.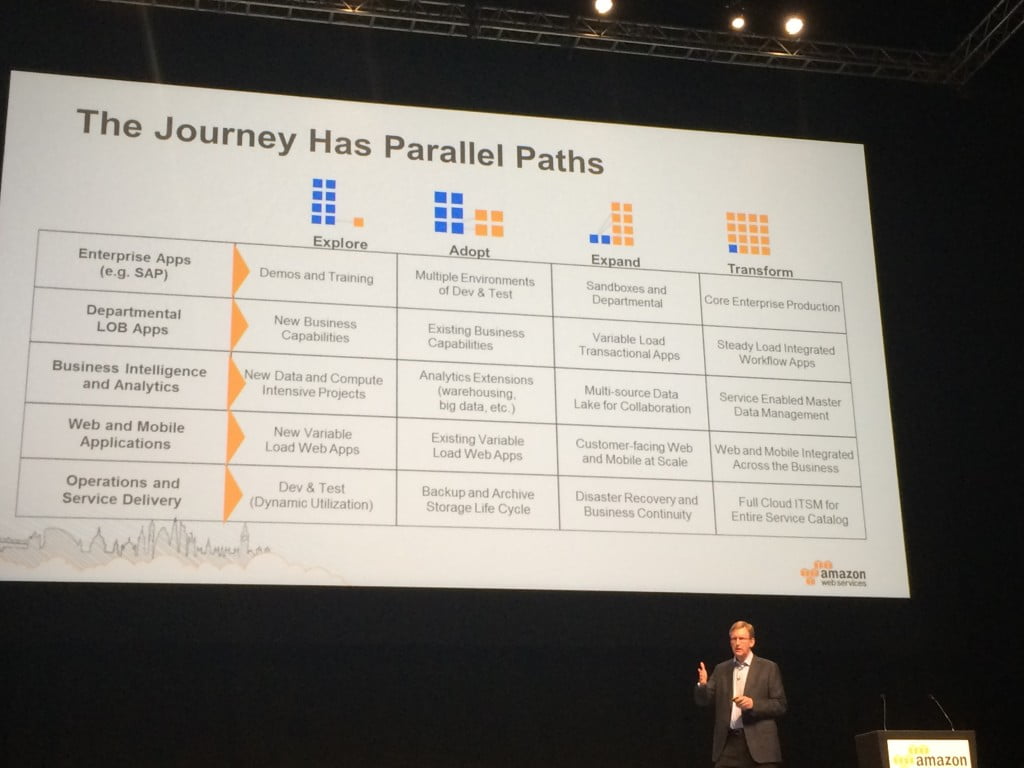 From the technical sessions I must say that peering AWS VPC's with overlapping subnets, is really the best 'black magic' that I've seen for a while. The whole summit audience itself was a mix between newcomers (yes, there are a lot of them), technical/sales/consultancy and companies looking for solutions and ways to move to the cloud. When looking at the Expo, we could see that there are a lot of companies providing products (logs, backups, management tools) and also high level services (Accenture, HCL), with a lot of support form the AWS people – which were very straightforward and helpful.
I'm guessing that keynotes and parallel sessions will be on the AWS Slideshare account.