This year has been quite busy professionally and I've split most of my free time with a new videocast with two friends at @TechTalksLondon where we've finished a sucessful (for us) first season and we're now into the second one, with lots of new stuff and soon some spinoffs.
But for me this year could be pretty much resumed by Amazon PR for this holiday season, shown bellow as a wordcloud: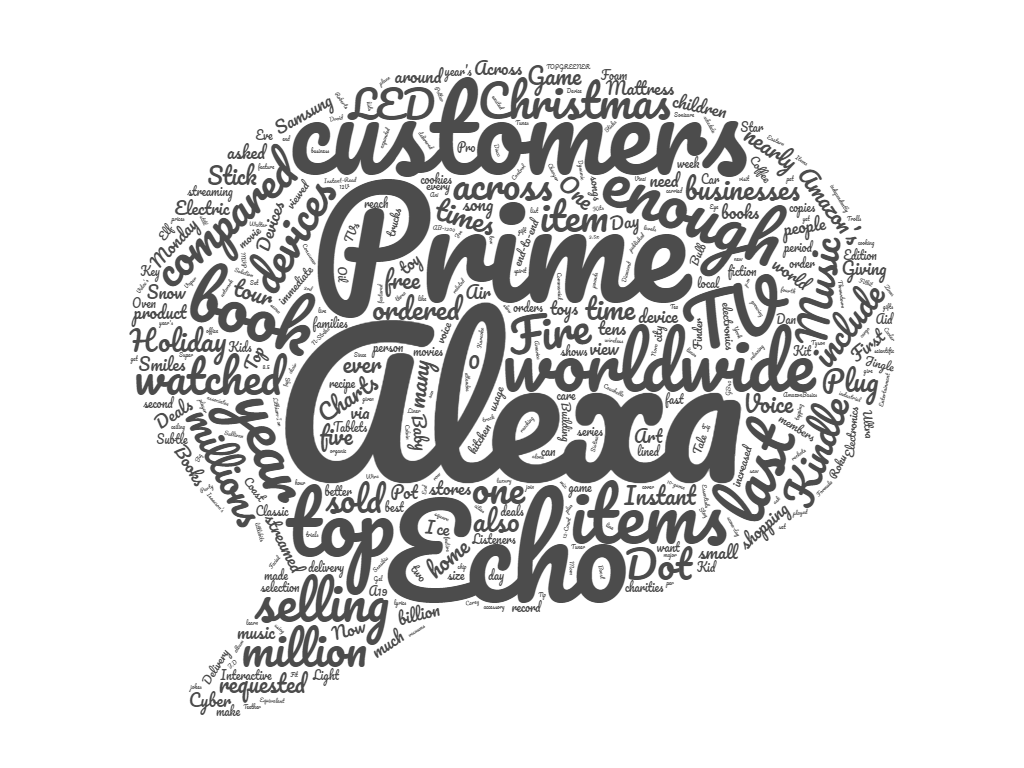 So two resolutions for me next year are going to obviously be:
1 – Going back to the startup world with "voice first" as main motto.
2 – Videocasting and podcasting as main vehicles for content.