I've been doing lots of live streams recently (40+ at the moment) between Tech Talks London (TTL) and Prima Qualquer Tecla (PQT), so having automation to control OBS is essential. Not just to make my work easy, but also to make it interesting for people to watch it.
With TTL, it's rather a simple setup, just to control guest names (in/out), topic change (next, previous), but with PQT the setup is a bit more complex as we do have multiple scenes (7 in total) and things changing on those multiple scenes at the same time. From twitter handles, to topics and multi cam with guests, it is sometimes complicated to both moderate the show and click on OBS buttons and menus.
So that's why people (streamers) have a control deck. The most used one is of course StreamDeck from Elgato, but that's expensive and limited (imho) to what I would want. I have multiple devices I don't use, from old iPads to phones, so having those devices being used now to control things, is actually a good refurbishment.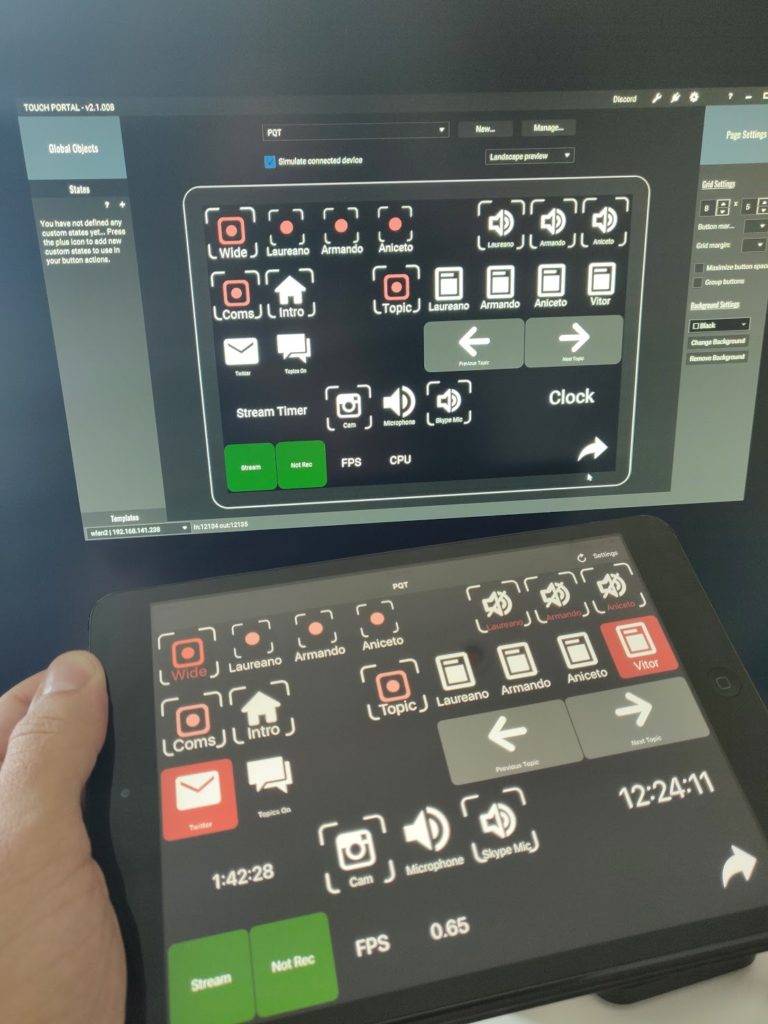 I turned to Touch Portal mostly because it's only software, works with iOS and Android and it's easy to use – almost, as it also has some learning curve, but you get it quite quickly. You can use it freely, but I do recommend paying the Pro version (yes, if you're using Android and iOS you need to pay twice), as it gives you flexibility and extra stuff you don't have with the free version. The first one is multiple pages, which is a bliss to control multiple stream sessions – I have a page for TTL and another for PQT – and change the grid size to put more buttons in.
The interesting part comes with the stuff you can actually do with it. Here are some examples: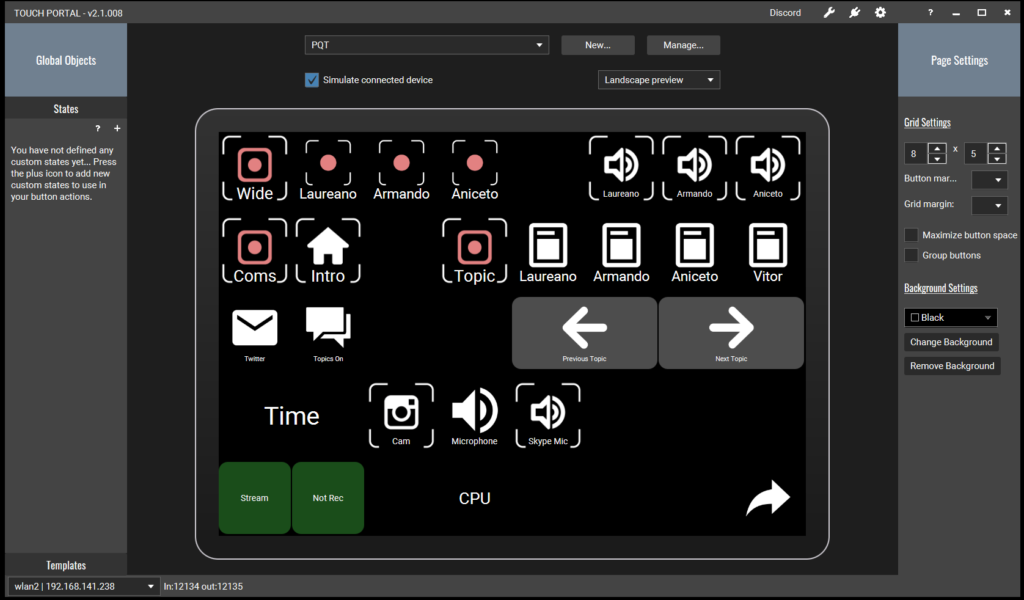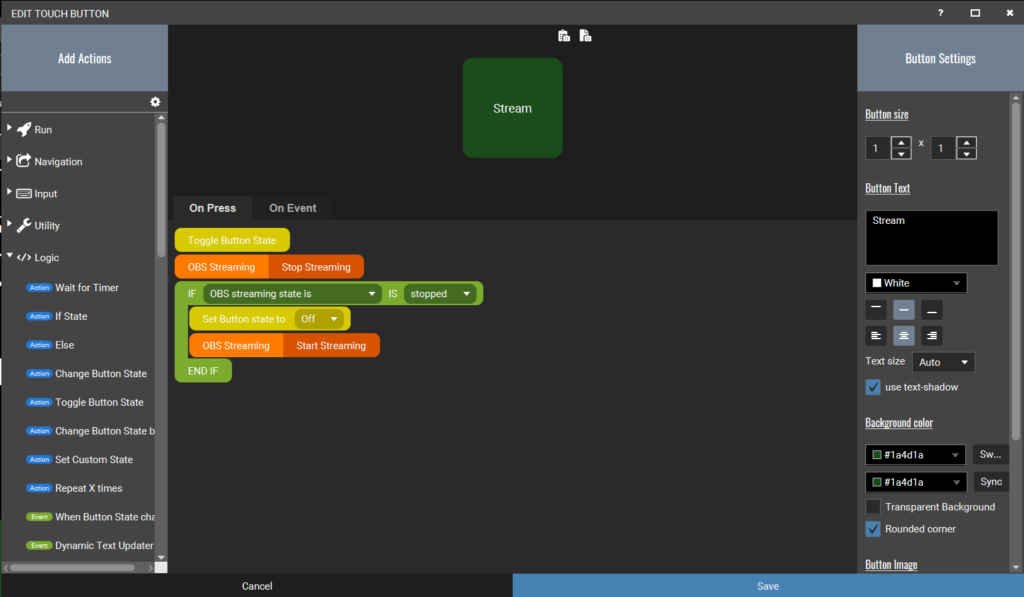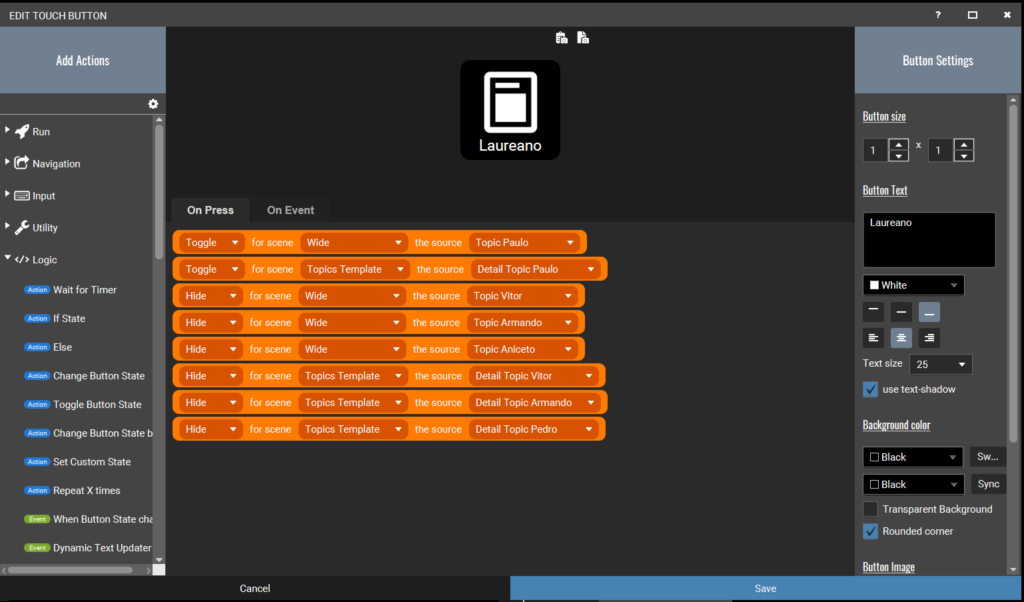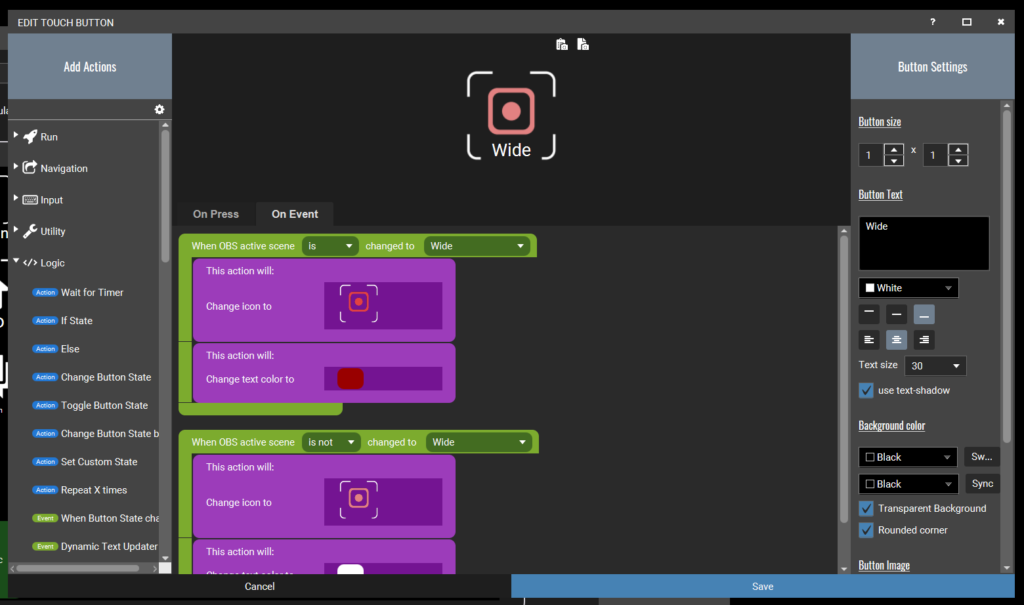 What I have built for PQT is the most complex I could do, which gives me a view on what I can control on OBS and also provide a view of my streaming session (clock, cpu, streaming time). It's fully automated and buttons change when a scene or sources are active. It also makes changes across all my scenes because I'm using 'Templates' with OBS:

The icons (pack) are still a mess and not that useful – if you're using whatever it comes with Touch Portal – but you can find millions of free icons out there and do whatever you want with it. Even using gifs as icons (yeah!). I'm certain you can do more complex things with it and would love to know what you're doing 🙂